If you go for a Beijing tour, you will find there are lots of places to eat hot pot in Beijing. You may not understand why the general love of hot pot. It's a vessel of boiling water, pretty much the most bland and texture-less way to cook things. It is steaming hot, seasoned to perfection, and filled with paper-thin slices of tender mutton. Hot pot is a varied and interesting 'cook by yourself' experience. You choose what to eat and the ingredients are prepared and arrive ready to cook. Besides hot pot, there are plenty of other tasty dishes. We strongly recommend the Leg of Lamb.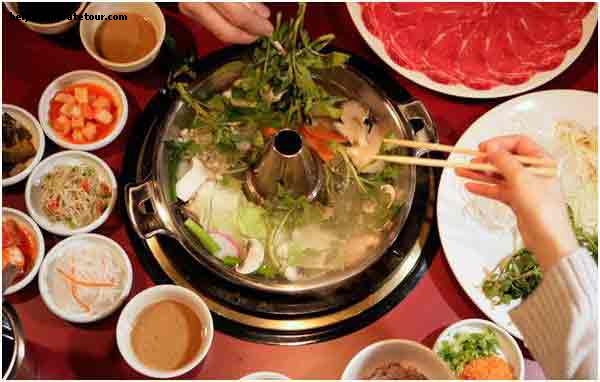 If you look for an authentic lamb hot pot experience in Beijing, Dong Lai Shun Restaurant is the best option. Dong Lai Shun is the most famous and oldest Mongolian Hot Pot retaurant in Beijing, now also owns a nation-wide chain. They are virtually the one who started the real Mongolian Hot Pot in 1903. Now the closest branch can be found in the busy shopping district Wang Fu Jing. Kou Fu Ju is also an old and traditional Mongolian Hot Pot restaurant chain that is popular among locals. Not necessarily trendy, but the food quality is amazing, and the price is so cheap.
Go for a Beijing tour to experience traditional Mogolian Hot Pot!